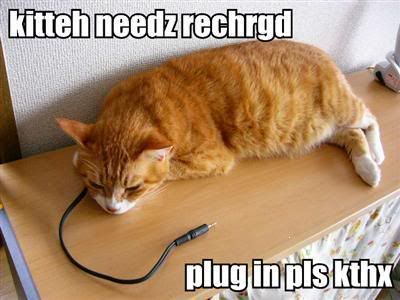 I am tired. Every time I think I am catching up from theatre-induced lack of sleep, I have another hard night. Ah well. We close this coming weekend, and then (in theory) I will manage to catch up.
In other news, however, once we leave
River City
, we get to start thinking about heading over to
Skid Row
. I am greatly looking forward to that one. The music is so addictive! The part that probably fills me with the most anticipation (and dread) is, of course,
Audrey II
.
But that does mean another period of no sleep. Ah well. The things we do for art.
I do have knitting pictures, but will be splitting them up so that I can be assured of having pictures for you tomorrow as well. Today we will focus on a top I knit a couple of years ago. It's from the Filatura Di Crosa spring/summer 03 booklet, but I forget the name of the top and the name of the yarn and all the pertinent details. I just know that I knit one for me and one for my sister is a bit smaller size.
Now, do note that for normal wear it doesn't ride quite as high. This is what it looks like when I'm reaching us to - say - hold a camera. I love this top, though it does still smell a bit like silk. Now, normally this is a good thing, but it's sometimes annoying as well. The funny thing is I'm not sure there actually is silk in the yarn (as I don't remember the specs of the yarn) but it does smell that way to me.
(Side note - this top is usually a good thing to wear if you want to get male attention. I have found several copies of the pattern booklet for sale on the internet while I was trying to figure out what the pattern name was. No luck with the pattern details online - so I guess I'll have to find out where I put the booklet during the last move.)
Anyway, I'm tired, so I'm going to go try to find a way to keep awake. Hmmm - I skipped my tea this morning. Maybe I'll have it this afternoon instead? Cheers.